Ok. I admit. I m not a fan of
badushah
. In fact, i m not a fan of anything sweet. Not much. I love hot, spicy food which will have my eyes watering and my tongue burning. Getting the point, arent you? So, when Mr. P casually remarked one day, that he likes badushah and that its been a while since he had eaten one, i thought, i must try my hands at these sugary pillows. But mind you, i always have a list as long as the Nile. A list of recipes that i have to try and this
badushah
sort of figured in the last on the list. Then how did it climb up to the top, you may ask. That s because i had a crazy craving an afternoon to make them. It was a deep deep uncontrollable desire that kept rising up no matter what i did. Even a book did not help. So i decided to make them anyway. And i m really really glad that i did. They were a delight to munch on and Mr.P enjoyed them thoroughly.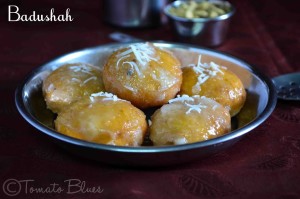 ( Flour dumplings deep fried and dunked in sugar syrup)
Prep Time: 30 mins
Cook Time: 45 mins
Yields 12 pieces
Ingredients
For the badushah:
All purpose flour 1 c
Ghee 1/4 c melted
Fresh Yogurt 1/3 c whisked
Sugar 2 tbsp
Salt a pinch
Baking soda 1/2 tsp
Baking powder 1/8 tsp
Water 2 tbsp
Oil for deep frying
For the sugar syrup
Suagr 1 c
Water 1/3 c
Cardamom pods 4 crushed coarsely
Directions
In a pan, combine flour, baking soda, baking powder, salt and sugar and whisk well.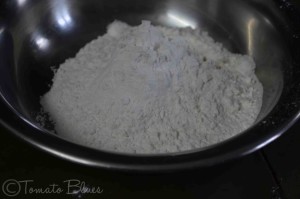 Now, add ghee to this mixture and rub it into the flour until crumbly.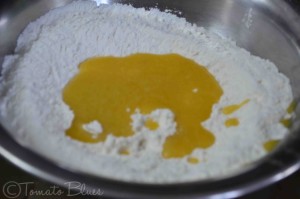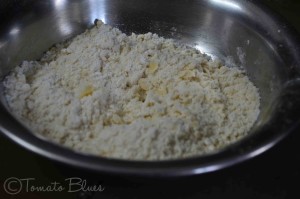 At this stage, add the yogurt and knead to a smooth supple dough. In case the dough is dry and difficult to knead use the 2 tbsp water mentioned by the tbsp.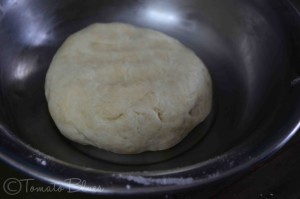 Once you knead the dough, cover with a damp kitchen towel and let rest for 20 mins.
After 20 mins, divide the dough into 12 equal parts and shape them into balls.
Now, flatten them a bit and make a dent in the middle with your thumb.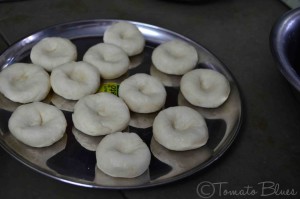 Place them on a plate and cover with the damp cloth.
Now, lets get the sugar syrup going.
In a pan, combine sugar, water and cardamom.
Stir continuously and cook till it reaches one string consistency. In the sense, the syrup must coat your ladle completely. Never never leave the syrup unattended. It has the tendency to go from one string to several in a few mins.
Once the syrup is done, heat the oil for frying in a pan large enough to accommodate 4 to 5 badushahs.
Pinch a piece of dough and drop into the oil. If it rises up immediately, the temperature s just right to begin frying.
Turn down the heat to the lowest possible.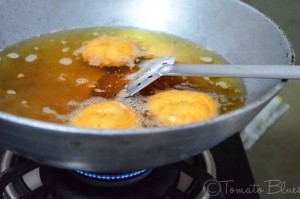 Drop 4 badushahs into the heated oil.
Once they come up to the top, flip them over.
Now is the hard part. Crank up the heat a bit and wait for them to turn a golden brown. It took me 6 mins to fry one batch.
Once they are golden brown, drain on a kitchen towel.
While they are still warm, drop them in the sugar syrup and let sit for 5 mins. After 5 mins, remove and let the sugar coating dry.
Repeat for the remaining dough.
Store tight in an airtight container.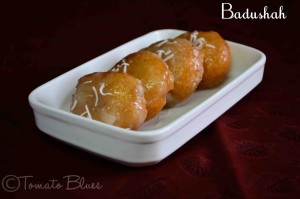 Keeps well for 3 days. And from here begins my Diwali Sweets And Snacks series for 2013. Look forward to a traditional sweet or snack recipe every month from now.