What do you do when you have dosa batter which will not yeild more than 5 to 6 dosas? Make kuzhi paniyaram.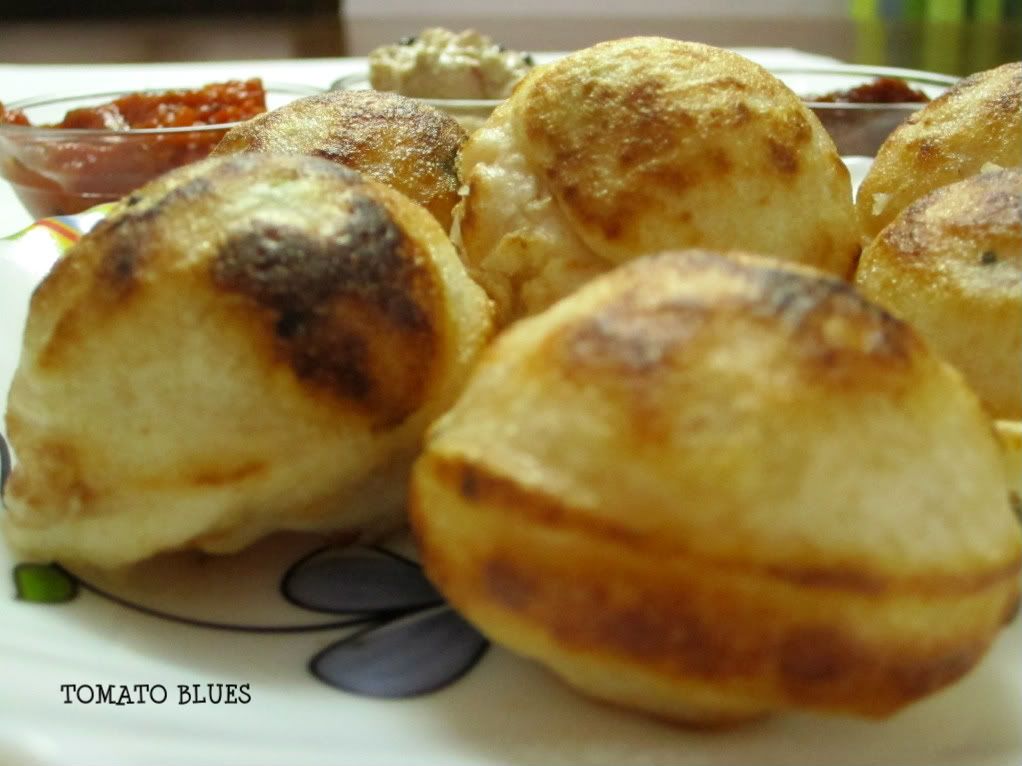 Prep Time: Under 10 mins
Cook Time: Under 10 mins for one batch
Yeilds 15 paniyarams
What you need?
Dosa batter 2 cups
Chilly powder 1 tsp
Green chilies 3
Onion 2 medium chopped finely
For tempering:
Mustard seeds 1 tsp
Channa dal 1 and half tbsp
Urad dal 1 tsp
Hing 1/2 tsp
Oil 1 tsp
For the paniyarams:
Paniyaram mould
Oil 1 tsp per paniyaram
How to make it?
In a mixing bowl, combine the batter, chili powder, salt. green chillies and the onions.
Temper the batter by sauteeing the channa dal, urad dal and mustard seeds with hing and mix the batter again.
Now, place the paniyaram mould on the stove, pour a tsp of oil into each portion. Wait for small bubbles to form in the oil.
Ladle the batter with a small ladle into the mould.
Cook on a medium flame for 3 mins.
Then turn over each paniyaram to the other side using a fork.
Cook on medium flame for another 2 mins.
Serve hot with tomato chutney or mint chutney or even coconut chutney.
Makes a great evening snack.